High Performance Ferrite Magnet Water Pump Rotor
I. Injection Bonded Ferrite Magnet Properties
It is a new kind of composite permanent magnetic material with the features of flexible shaping, precision dimension, adjustable magnetic properties, fine coherence, composite molding, elastic magnetization and high mechanical strength.

Low cost, widely used in many different applications ,stable magnetic property with strong demagnetization resistance capability. Good corrosion resistance capability, no coating. The injection bonded ferrite magnet is widely applied in core components and parts of micro machine, location sensor, buzzer, con-tactless distributor For automotive and home appliance industry.
II. Production process
III. Manuafacturing Process and Magnetization
1. With dry process can produce isotropic & anisotropic magnets, the tool can be changed and developed easily.
2. With wet process only can produce anisotropic magnets,it is complicated to change the tool and the tooling charge is high.
3. Isotropic ferrite magnets can be magnetized in any direction.
4. Anisotropic ferrite magnets are all oriented in the manufacturing direction, and can be magnetized in the direction of orientation.
IV: Specification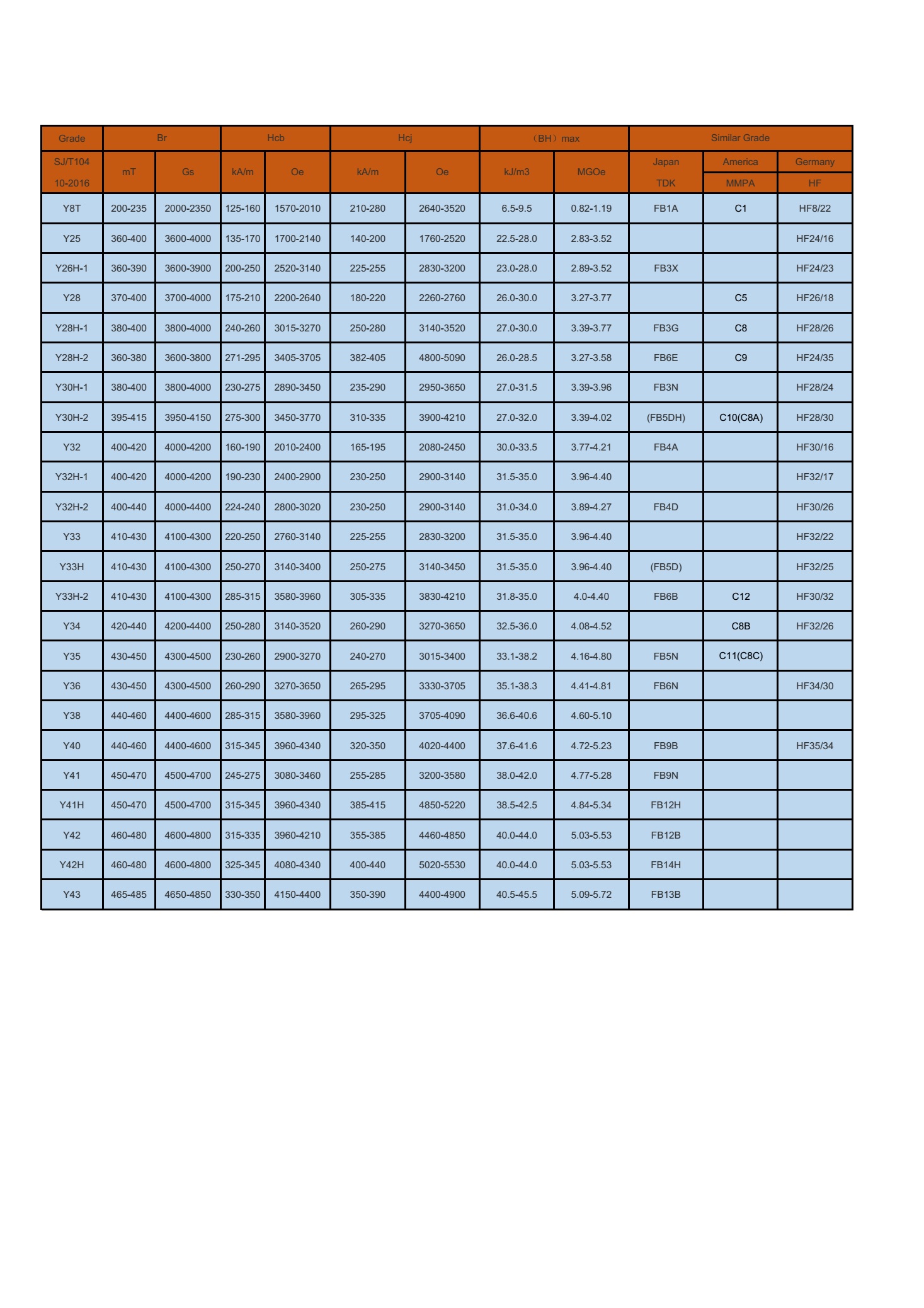 We will help you with your order. Usually we ask for the following information.
1) Product material,size, grade, coating, quantities required. etc..if available, a sketch or drawing with dimensions and tolerances.
2) Delivered magnetized or unmagnetized? Magnetization direction?
3) Information on what you want to use the magnet for?
CHONGQING GREAT WELL MAGNET CO., LTD. is a manufacturer and exporter all sorts of magnets and magnetic components.
Up to this present day, our magnets and magnetic components have been exported to U.S.A, Europe, Korea, Japan and Taiwan etc.
Our customers: Emerson and others abroad, domestic Huawei and ZTE.