Product Description
High Quality Y35 Ferrite Arc Magnet for Motor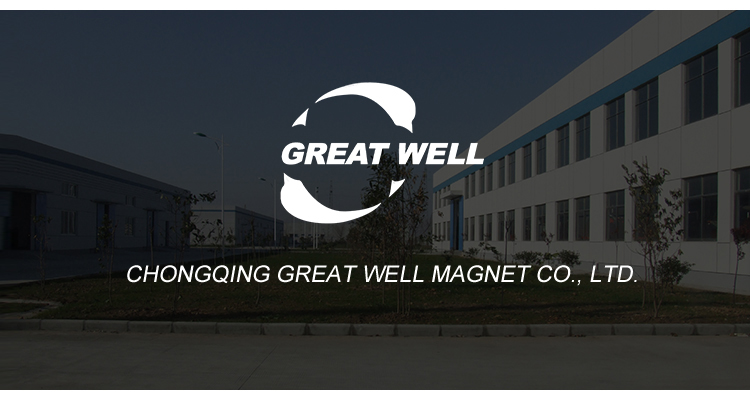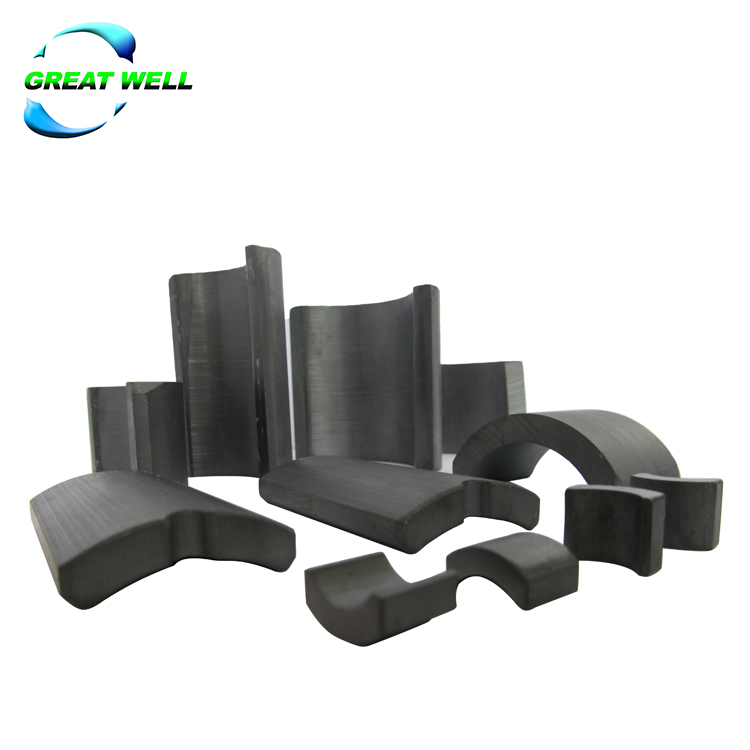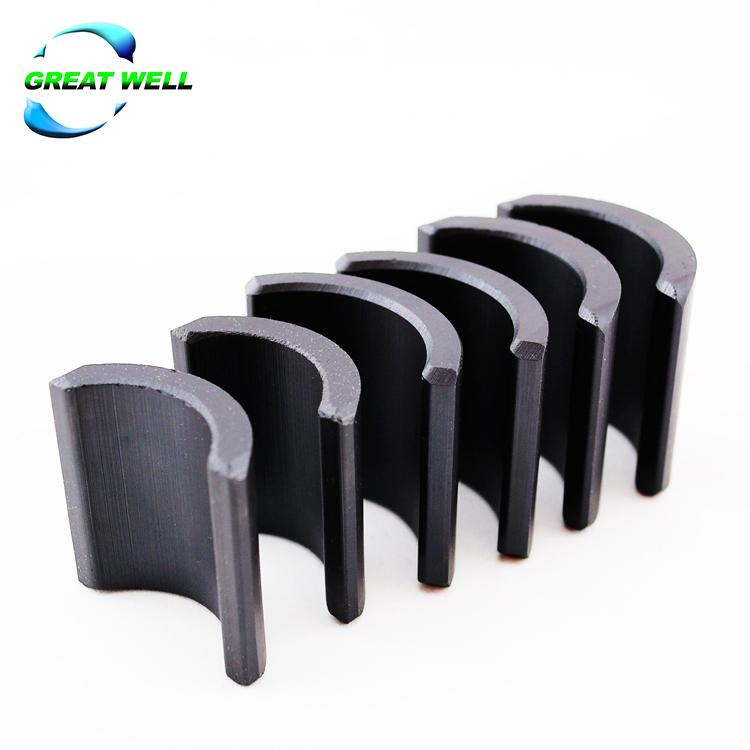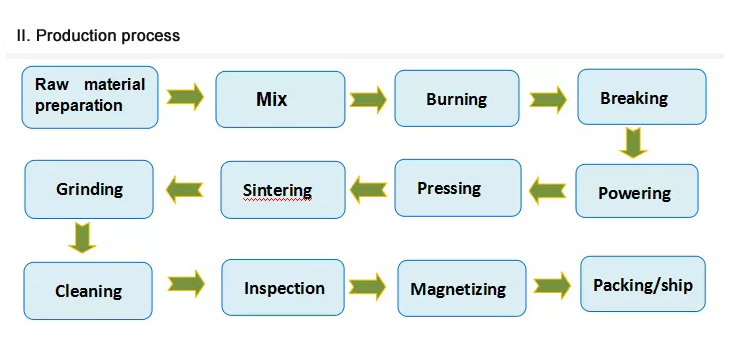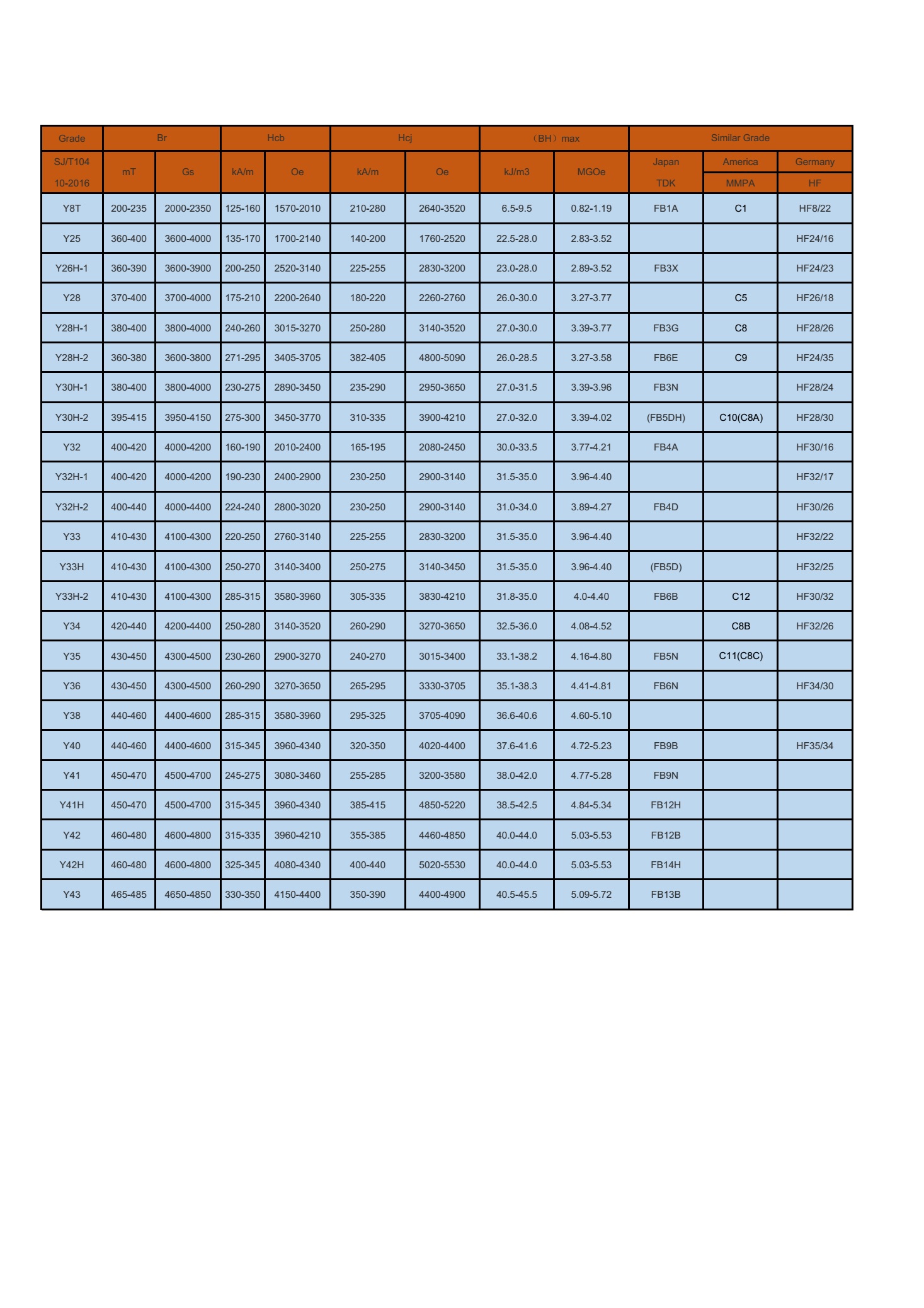 III. Manuafacturing Process and Magnetization
1. With dry process can produce isotropic & anisotropic magnets, the tool can be changed and developed easily.
2. With wet process only can produce anisotropic magnets,it is complicated to change the tool and the tooling charge is high.
3. Isotropic ferrite magnets can be magnetized in any direction.
4. Anisotropic ferrite magnets are all oriented in the manufacturing direction, and can be magnetized in the direction of orientation.

IV: Specification
Product Name

Material

Coating

Ni, Ni-Cu-Ni, Zn, Ag, Epoxy, Passivated, et

c.

Certification

Shape

Arc, Segment, Block, Cube,Tile, Cylinder, Disc, Ring, Rod, Sphere, etc.

Magnetic Orientation

Thickness, Axial, Diametral, Radial, Multi-poles, Customized.


Manuafacturing Process and Magnetization
1. With dry process can produce isotropic & anisotropic magnets, the tool can be changed and developed easily.
2. With wet process only can produce anisotropic magnets,it is complicated to change the tool and the tooling charge is high.
3. Isotropic ferrite magnets can be magnetized in any direction.
4. Anisotropic ferrite magnets are all oriented in the manufacturing direction, and can be magnetized in the direction of orientation.